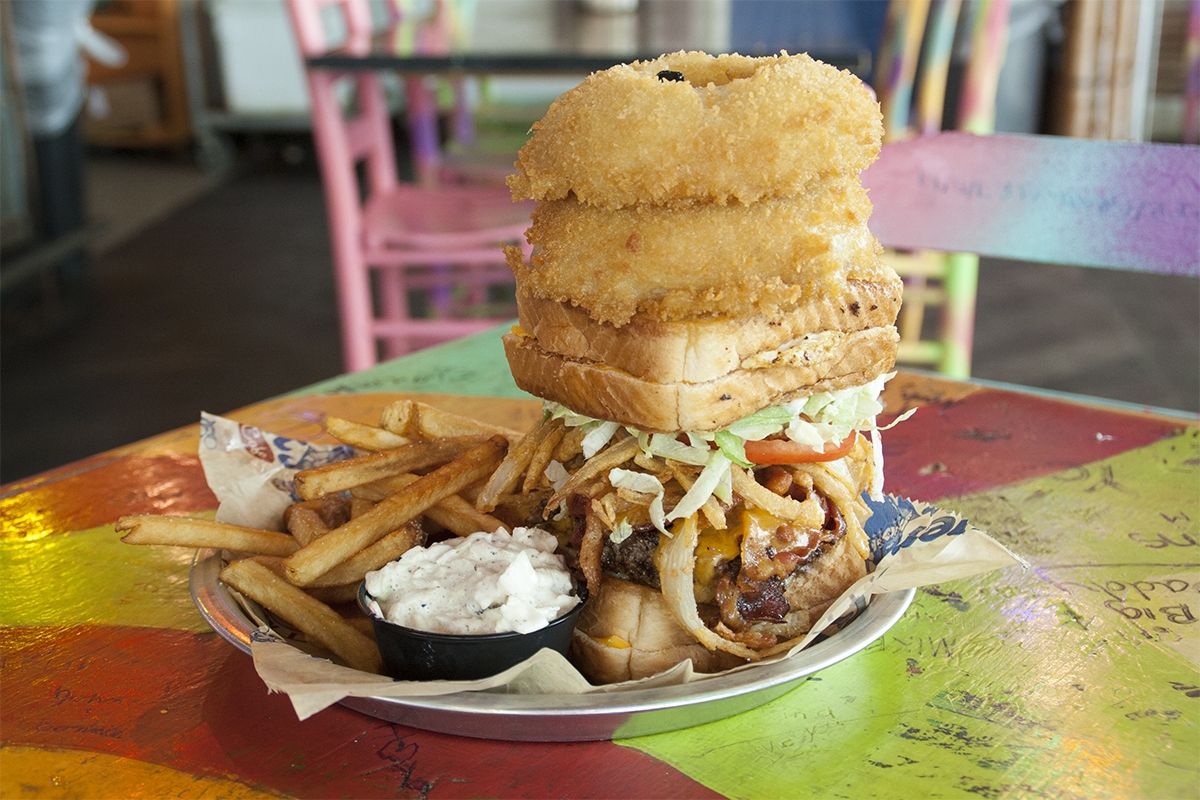 The Food Network Says our OMG Burger is One of the Most Outrageous in America!
The Divine Dining Group is very proud to have River City Cafe and their giant OMG burger featured on the national level! Every year we share our love of delicious burgers, fries, and homegrown hospitality with thousands of local and visiting families and we are thrilled that they share that love right back by taking to social media to show off their RCC plates and burgers. We absolutely love getting their feedback and seeing our food on so many feeds, so to see our biggest, baddest burger reach the national radar is any restaurant's dream! We're honored that the Food Network picked one of our monster burger creations to feature in their spread and we hope that our restaurant family feels the pride as well – after all, it takes a whole team to make River City Cafe a family favorite to our guests and the guests are undoubtedly what keep us churning out the Grand Strand's favorite burgers and fries.
It's no surprise that the OMG burger would be born out of River City Cafe, a burger shack that prides itself on over the top creations, flavors, and atmosphere. The OMG is one of two ridiculously tasty 'Double Dawg Dare Ya' challenges and people never get tired of trying to take on this leaning tower of beef patties, onion straws, and all the fixin's stuffed between two fried ham and cheese sandwiches and topped with giant onion rings. All of that goodness is served on a pile of our famous, and generously salted, hand cut style fries. Once in a while someone will conquer it, but the OMG has quickly become a favorite to share between people who've got a taste for different flavors all in one. If you're up for a challenge or live by the mantra 'bigger is better', then the OMG burger at River City Cafe is for you!