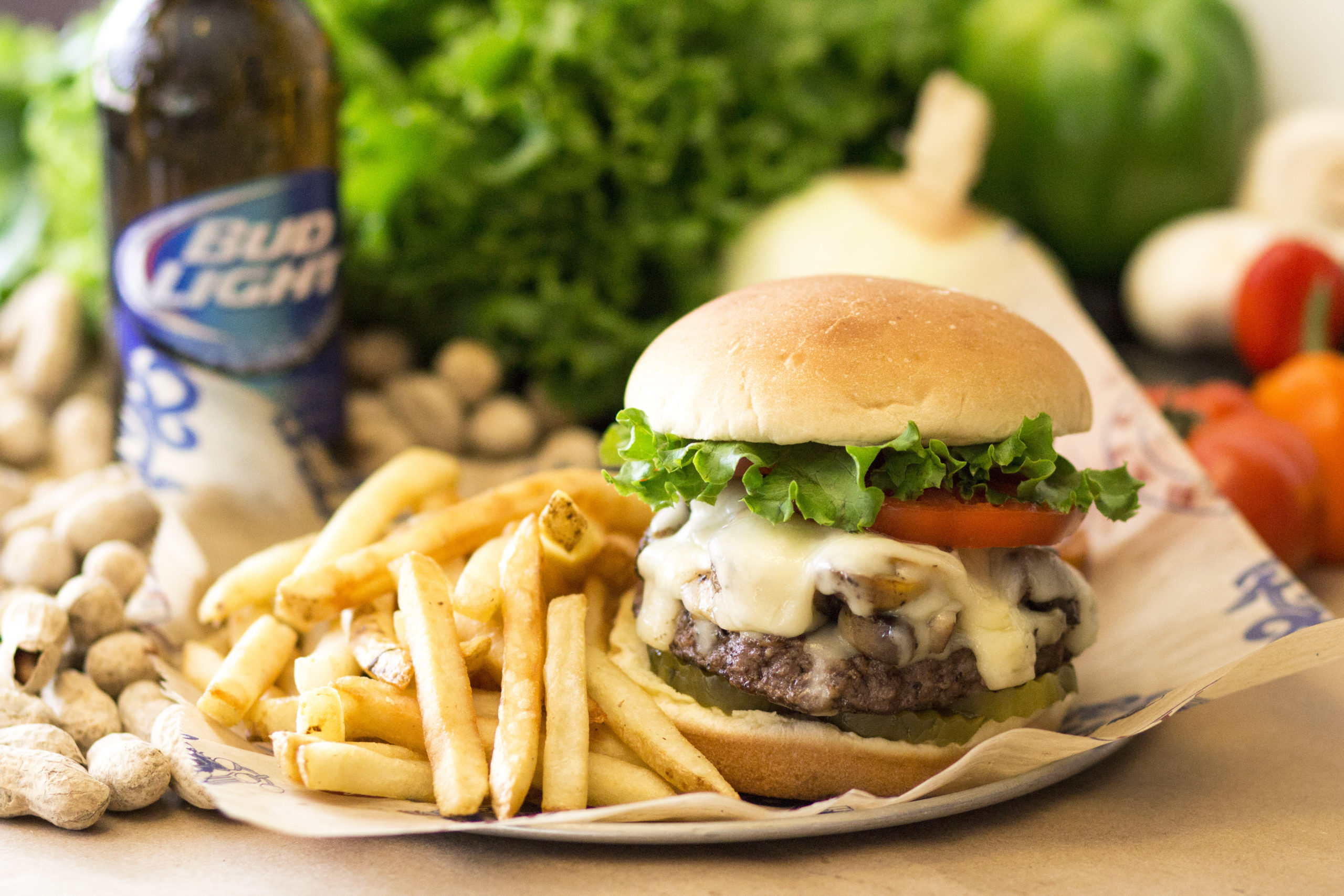 If you have heard us say it once, you have heard us say it one million times: River City Café is #allabouttheburger. We spend a lot of time every day, but also each year, ensuring that we are putting a high-quality meal in front of our guests to enjoy. We have written blogs, made videos, and even done commercials about the effort we put into our special blends for our burgers. But we don't talk much about the bun. But after some serious soul searching, we decided we really should. So the question that has to be answered is: When is a bun more than just a bun? Here is what we came up with.
A bun is more than just a bun when it serves as a frame for a River City Café Creation. I think most would agree that we have a large selection of wild burgers.  Burgers that you have not seen anywhere else, something we take a lot of pride in. As a point of fact, some of our burgers are works of art. Take the Nacho Crunch Burger for example. Of course, we start every masterpiece off with our signature, never frozen patty cooked to perfection. In this case, we dress it with many colors. We start with a white pepper jack cheese, green lettuce, red tomato, white onion, green guacamole, green jalapenos, pale reddish/orange spicy chipotle mayo, and orange Nacho Cheese Doritos. If we didn't frame a work of art like the Nacho Crunch Burger we would be vilified by art aficionados the world over. Enter the Bun. The perfect way to frame and display the wonderful creation that is our Nacho Crunch Burger.
A bun is more than just a bun when it serves as a bookend to all of the items we can put between the two pieces. Take a look at our Loco Burger for example. There is a lot of stuff there that needs to be held together. Would you put a bunch of books on a shelf with no bookends and expect them to never fall? Of course not. So when we pile pulled pork BBQ on top of our perfect patty and then add pepper jack cheese, pickles, lettuce, tomato and then smother the whole thing in ranch dressing. With all of those toppings, it makes sense that we would need something to keep it all in. Thank you Bun.
A bun is more than just a bun when it serves as a handle. Think about it. You use a spoon to eat chili so it doesn't get all over your hands, right? Well, you don't hold onto the scoop, you hold onto the handle. So when we put our Texas Style Chili, cheddar cheese, mustard, diced onion, and slaw onto our signature patty like with do for our Carolina Chili Cheeseburger, you need something to hold onto. Once again, we appreciate the bun in the many different roles it can play.
I'm sure we could come up with many more examples of why a bun is more than just a bun, but we would love to hear your thoughts. Why is a bun so important to you? We know that it means a lot to us and our food, but leave us a comment, what does a bun mean to you? 
At River City Café we feel so strongly about buns we have several to choose from! Our "standard" bun is far from that. Sure it starts as your traditional egg bun, but we put just as much effort into perfectly toasting that bun as we do building every one of our mouthwatering burger creations. We also offer wheat buns and the ever-popular pretzel bun. Just like our burgers, we have a bun for everyone!
We encourage you to stop by, switch it up. Try something new. You might be amazed by the different flavor profiles and combinations you discover. Who knows, you might even uncover a new favorite!