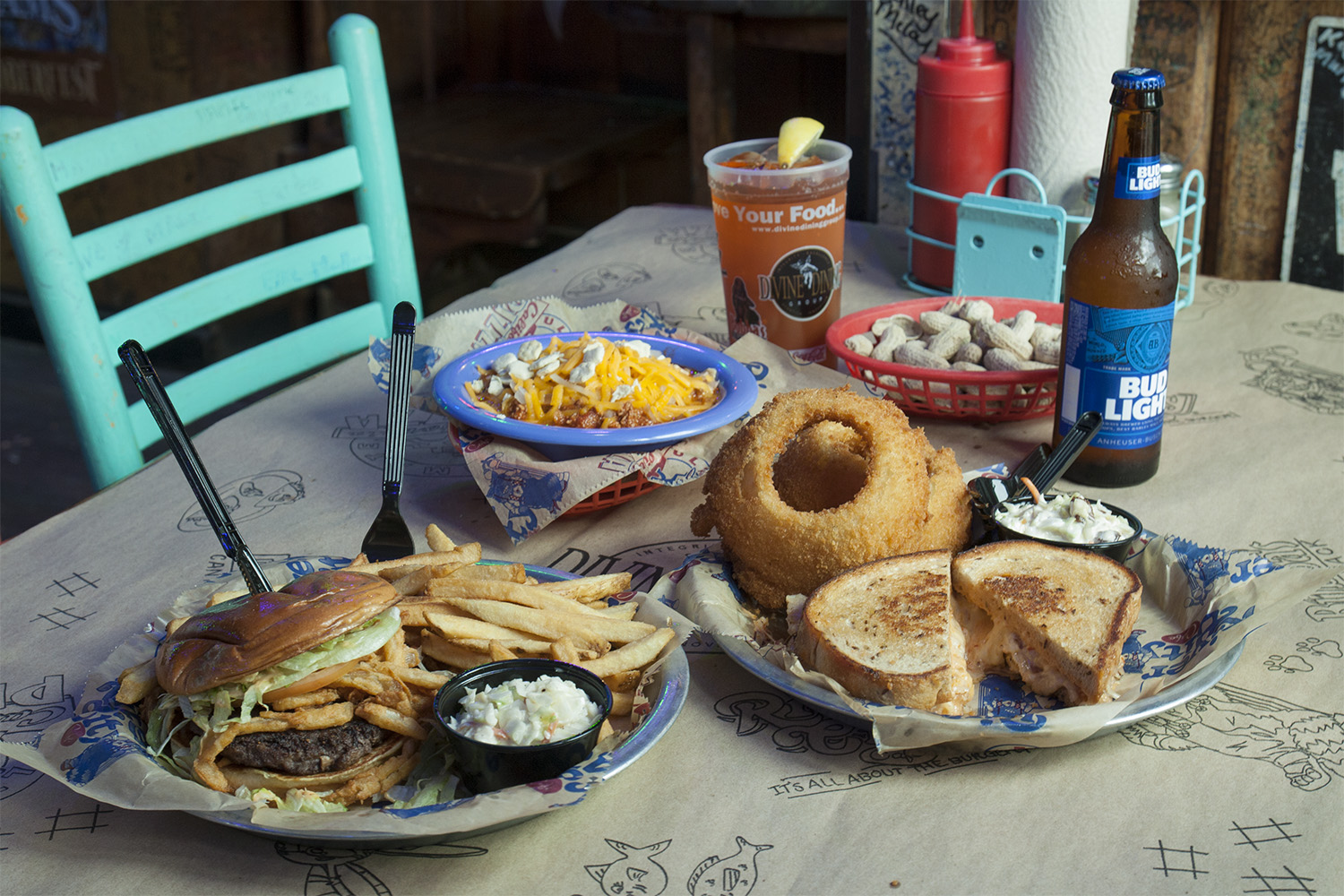 Ever find yourself ordering the same burger every time you visit River City Cafe? Yeah, we've been there. It may be hard to stray from a 'Best of the Beach' burger, which is why we've put together a list of three of our favorite hidden gems on the menu. Find a new favorite by checking out some of these incredible dishes next time you dine River City Cafe in Myrtle Beach! One taste and you'll have a new go-to item when ordering!
Shoestring Burger
You may already be familiar with our list of infamous 'Best of the Beach' burgers, but you haven't experienced bold flavor until you've bitten into our Shoestring Burger! Fresh beef patty topped with crisp lettuce, juicy tomatoes, crunchy fried onion (shoe)strings, and finished with a spicy petal sauce. Pair it with a side of fried banana peppers and a South Carolina staple – sweet tea – and you've got yourself a delicious meal!
Homemade Texas Chili
In need of a true comfort food? Treat yourself to our bowl of our Homemade Texas Chili! The chili packs a mild heat that's created from the red peppers, white peppers, and pickled jalapenos that slowly simmer together with the ground meat for 3 hours so all the flavors blend together. This medium hot flavor from the peppers is what gives our "Texas" style chili its name. We pour a heaping spoonful into a bowl and top it with diced onions and melty cheddar cheese. And don't forget the side of saltines! This dish is perfect for a chilly winter day here in Myrtle Beach!
Blackened Grouper Reuben
This dish is a real catch and is a favorite among Myrtle Beach locals! Prepare your tastebuds for maximum flavor with this Cajun spiced fresh grouper sandwich topped with sauerkraut, smooth Swiss, and 1000 Island dressing on grilled rye bread. Pair this sandwich with some sweet potato fries and this dish is sure to become your favorite in no time!
Next time you visit one of our 7 locations along the Grand Strand, trust us and try one of these three flavorful dishes! We know you won't regret it!