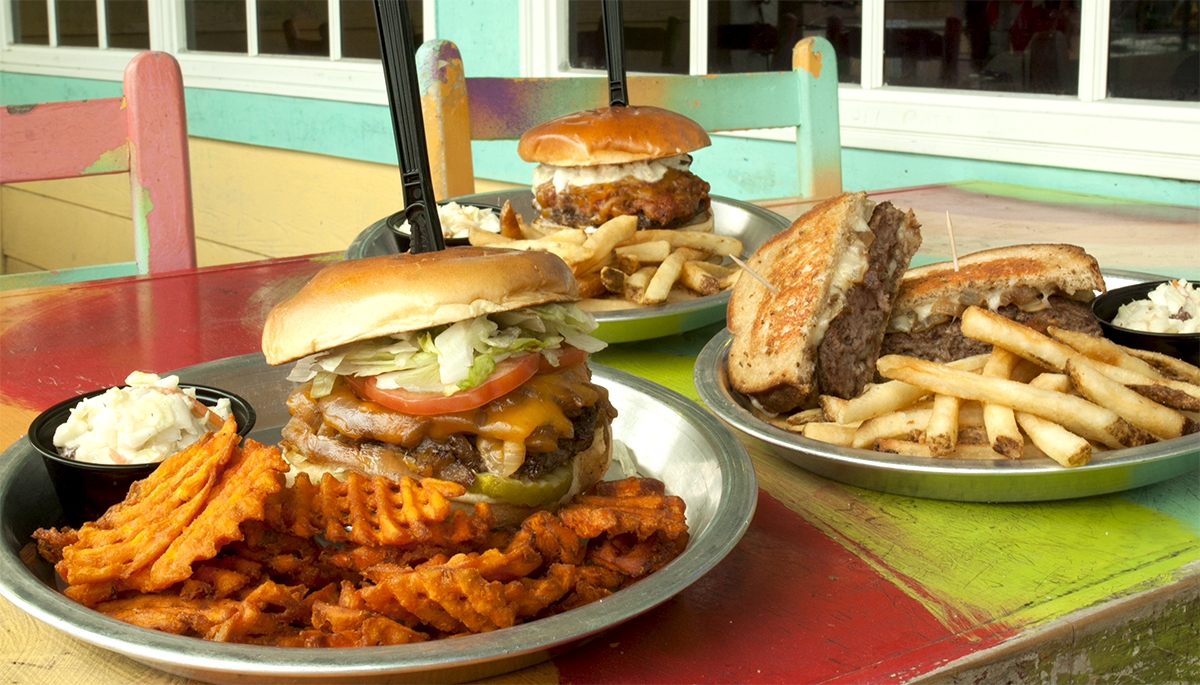 It has been a LONG winter this year at the beach. River City Cafe is just as ready as our locals to say goodbye to the winter of 2018/2019 and fully embrace the spring and summer seasons ahead of us. But as we prepare to welcome that warmer weather a few things come to mind that always make the "Spring To Do List".
With warmer weather comes longer days. That means we can stay outdoors longer, and after the winter we have had, we think everyone can agree that dinner on the deck is exactly the remedy we need after being so cold for so long. The first thing you have to do is dust off those picnic tables and seating areas. Always be ready to host your guests.
Second, a new table umbrella is a great way to create the look and feel that goes along with warm weather and outdoor parties. Besides, it will be nice to have something to help filter the sunshine into our winterized eyes.
Of course you can't forget the food. You need burgers, fries and fresh ingredients like lettuce and tomatoes. You should probably pick up some chicken, shrimp and fish, also! Better hit the dairy section and get a good selection of cheeses while you are at it. You want to be prepared to serve your guests properly.
Actually, why not just come eat with us at River City Cafe? Our tables are ready for you and your guests. We can provide the perfect location and atmosphere for your group and everyone can order exactly what they are hungry for. With a menu like ours, there is something for everyone. Best part… we will clean up when you are done so you don't have to!
Come experience us this spring. Let us show you why we are a locals' favorite for Grand Strand dining.