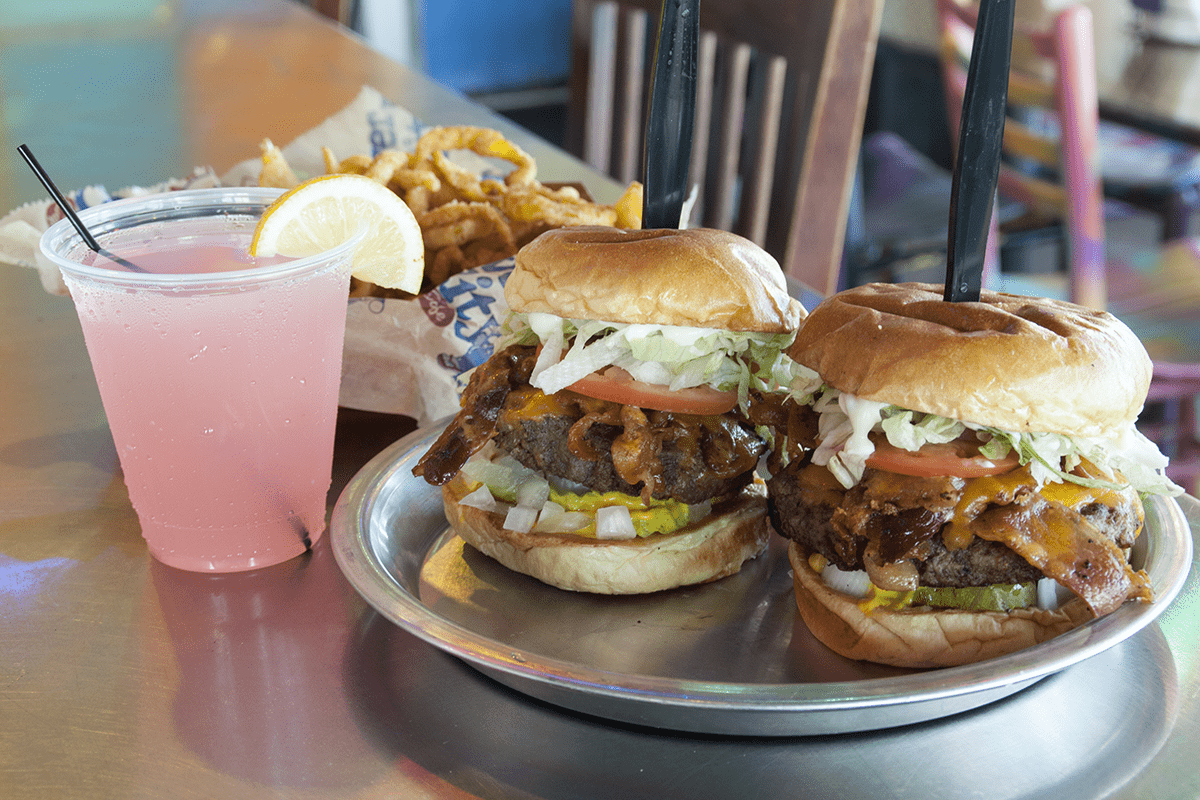 We keep things fresh at River City Cafe on the Grand Strand – from our main ingredients down to our infamous peanuts. We don't like our menu to get stale so we're constantly finding ways to improve it. We've recently added some flavorful items to our current menu that are quickly gaining popularity.
Banana Peppers have made their debut at River City in a big way! They can be ordered as a fried appetizer and served with a side of ranch for dipping – or fried and added to any burger on the menu. And these zesty peppers even have a burger of their own! Dig into the new Banana Pepper Burger, which consists of fried banana peppers piled high on a burger topped with lettuce, tomato, and chipotle mayo.
Here at River City, burgers are our specialty. We're always thinking outside the box and coming up with creative toppings to add to them to make them unique. Recently we've developed some new recipes that we're excited to add to our current list of award winning burgers. We've taken ground short rib meat and combined it with prime beef to create our new Short Rib Cheeseburger. Add your choice of American, cheddar, Swiss, pepper jack, provolone, or creamy blue cheese spread and complete it with lettuce, tomato, onion, pickles, mustard, and mayonnaise. This burger is tender yet packed full of flavor!
We've also put our own River City twist on an American Classic to create the Peanut Butter Banana Burger. Though this may sound a little bizarre – this salty-sweet duo actually makes quite the combination! The burger is topped with creamy peanut butter, a banana, and mayonnaise. If you feel like feasting like the "King of Rock and Roll"- add bacon to it for an Elvis Burger! Do your tastebuds a favor and stop by any of our seven River City restaurant locations around Myrtle Beach and try out the Fried Banana Peppers, a Short Rib Cheeseburger or Peanut Butter Banana Burger today!