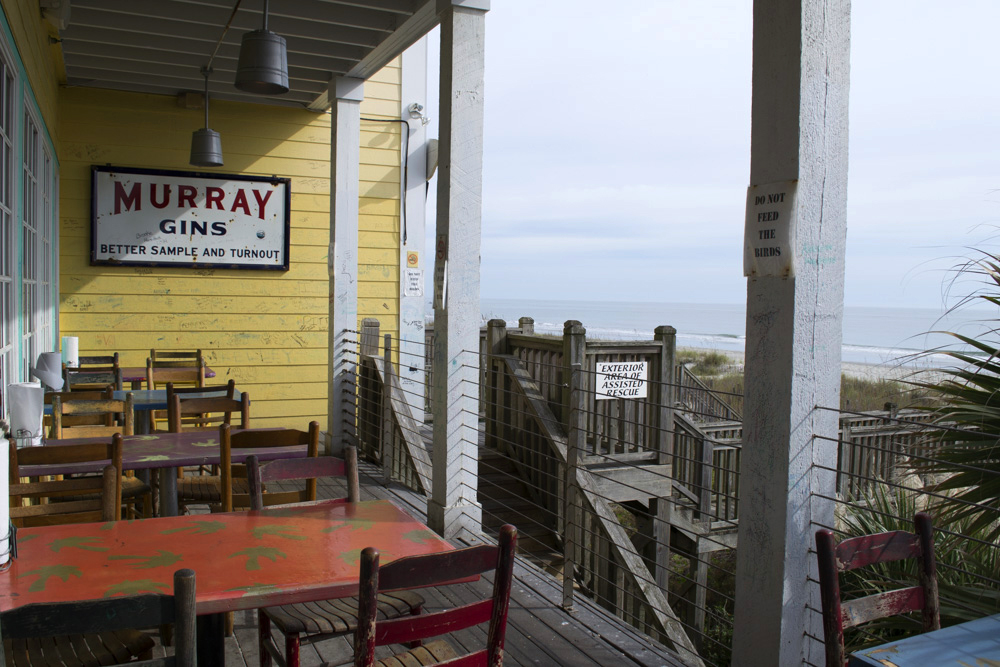 As the summer fades into fall, the crowds are fading and weather is cooling down. In Myrtle Beach, this is the ideal time to dine outdoors. If you're craving a burger in an open air atmosphere, check out any of the seven River City Cafe locations because each of them has an outdoor patio.  
Our oceanfront Shore Drive River City pairs their handcrafted burgers with live music and an amazing view of the ocean. Adjacent to the restaurant is the infamous Ocean Annie's, known for their musical entertainment and beach party atmosphere. Since it's just steps away from the ocean – you can walk right up to the Shore Drive restaurant after a day on the beach for lunch or dinner. It's an ideal spot to enjoy a burger, a refreshing cocktail (like a River City Bullfrog), tunes and an ocean breeze!
Take your meal outdoors, select a picnic table and enjoy some fresh air when you dine at the Socastee River City, Barefoot Landing River City, Murrells Inlet River City or 21st Avenue Myrtle Beach River City. Our 73rd Avenue Myrtle Beach River City not only has an outdoor patio, but also has a Tiki Hut Bar where you can order a frozen cocktail or ice cold beer. Feel free to eat your OMG Burger at the bar or grab some appetizers – like the Bloomin' Onion – and spread out at a table with the family!
Located on North Seaside Drive, the Surfside River City Cafe is right on the beach! Dine on the outdoor deck with the sound of the ocean waves while you dig into your Fried Zucchini Appetizer and Nacho Crunch Burger. There's also a the third story option that's perfect for large parties. On this level,  all the windows open up so you can enjoy the open air atmosphere and ocean breeze – without actually having to sit outside.  
If you're looking for the best burger in Myrtle Beach, plus outdoor dining that's a favorite for locals and visitors alike, visit any of the River City Cafe locations around the Grand Strand! Our 'Best of the Beach Burger' taste even better with a view!