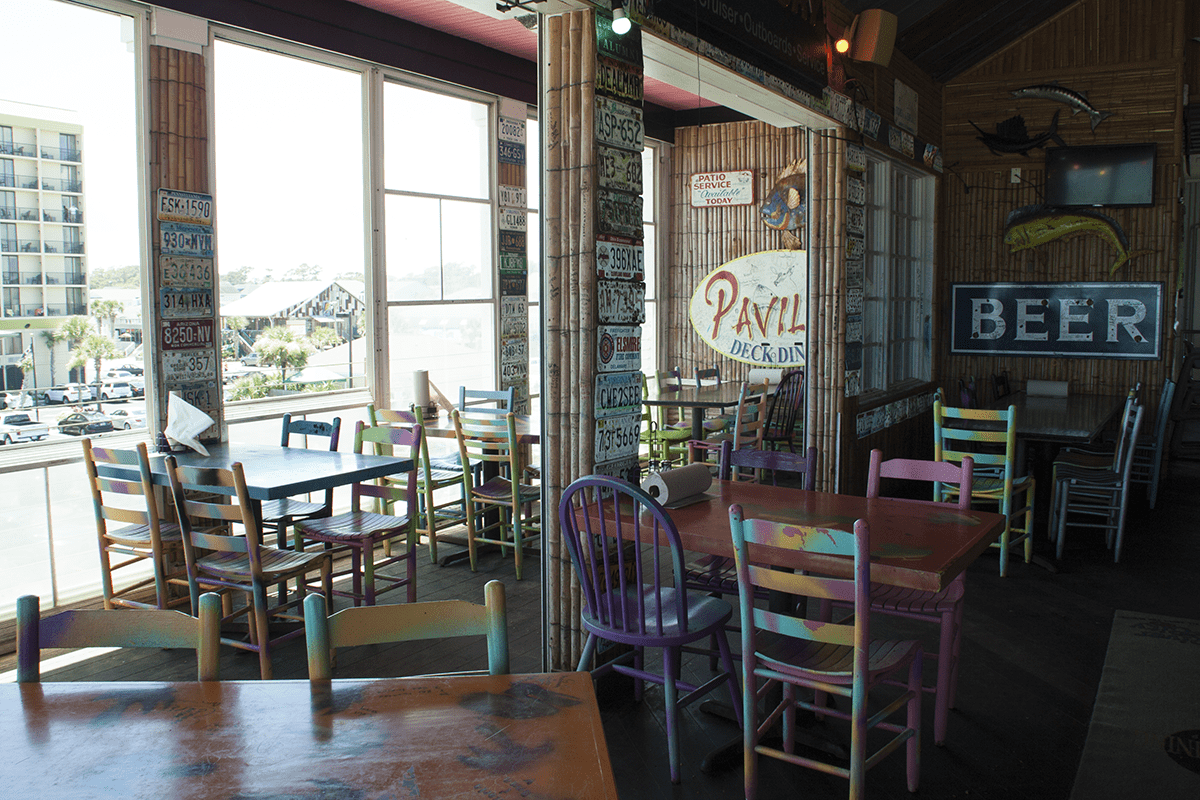 Do you have an upcoming event to plan in Myrtle Beach? No matter if it's a baby shower, bridal luncheon, engagement party, rehearsal dinner or birthday party – whatever the special occasion, why not host it at an oceanfront view?! Our River City Cafe Surfside location is right on the beach and the perfect spot to throw any event!
The third floor of the River City Surfside location was designed with a party in mind. When you reserve that space, there is no room rental fee and you have the entire room at your disposal. There is a large fully stocked square bar conveniently located in the middle of the room, making it easy for guests to order drinks and keep the cocktails flowing throughout the event. A state of the art kitchen is located on that floor and is only used for private events. This ensures that your food will be served in a timely fashion and ready when you need it – regardless of how busy the rest of the restaurant is.
The room itself exudes fun with a funky beachy vibe. With the building located oceanfront, you can mix and mingle with breathtaking views of the Atlantic Ocean. The two walls closest to the beach are made up of a row of windows, so there's plenty of natural light spilling in during the day and the glow of colorful sunsets coming through in the evening. All of these windows can be opened allowing you to enjoy the ocean breeze and open air atmosphere without actually having to throw the party outdoors. The decor is eclectic and unique – with our infamous collection of license plates decorating the walls and a giant wooden giraffe head hanging near the ceiling. We have plenty of colorful tables spaced around the room that can be arranged however you like to accommodate seating for your group.
When it comes to catering, we're creative and flexible when it comes to crafting the perfect menu for your party. We have some easy to grab appetizers for your guests to munch on such as our giant World Famous Onion Rings, Fried Banana Peppers, Pickle Nickels, Grouper Fingers and Chicken Wings. While our 'Best of the Beach Burgers' are our specialty, we also offer plenty of other delicious sandwiches and salads that are sure to please everyone.
All you have to take care of is the guest list and we'll take care of the rest. Our space is seasonally available from Labor Day until April 1st, but give us a call today to talk about reserving the third floor at River City Cafe Surfside and get ready for an unforgettable oceanfront party experience!