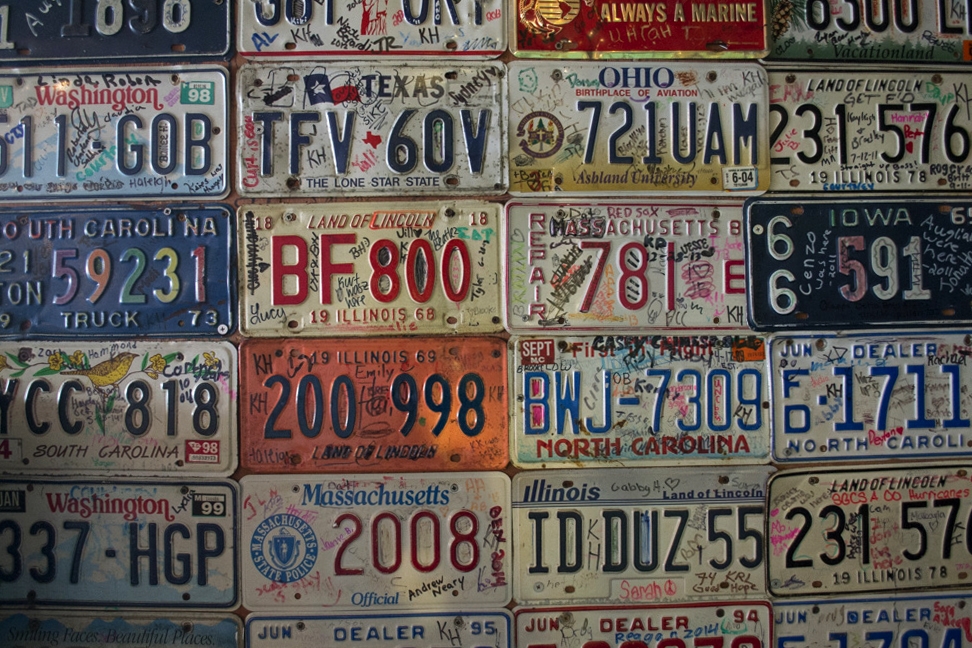 Spring is in the air which means plenty of sunshine and warmer weather! At River City Cafe that means we're dusting off our picnic tables and getting ready to sit outdoors and dig into a 'Best of the Beach Burger' at one of our seven locations around Myrtle Beach.
The River City Barefoot Landing is nestled in the outdoor shopping plaza of Barefoot Landing. Home to unique boutique shops, you can enjoy wandering and browsing as you work up an appetite. And it's location on the Intracoastal Waterway makes it an ideal spot to watch the boats go by while you eat. After you're done with your burger, head over to the Salt Shaker Boat Tours where you can explore the waterway in a different fashion as you zip around on the water. Or if you're dining with us in the evening, be sure to check out the House of Blues Myrtle Beach to catch a concert.
For a burger and a cold cocktail with a built in oceanfront party, stop by our River City Shore Drive. Indoors this place has the character and feel of a true old school, local's hang out. But when it's warm, outdoors is the place to be – having everything you need an afternoon of fun in the sun! You can enjoy dining poolside with a view of the ocean while listening to the sounds of the live bands performing at the infamous Ocean Annie's Beach Bar. And if the pool gets too crowded, simply head on down to the beach where you can enjoy relaxing oceanfront!
Located in the quaint beach-side town of Surfside Beach, a city where you'll find more golf carts on the roads then cars, is River City Surfside. This location is right on the ocean and surrounded by a beautiful stretch of family friendly beach. Merely steps away from the beach, you can easily walk right from the sand to the restaurant for lunch or dinner. We recommend sitting on the outdoor deck where you enjoy a burger and the ocean breeze. Afterwards check out a miniature golf cours or the bowling alley where you can bowl a few frames before the short drive to The Market Common for an afternoon of shopping. Be sure to cool off with an ice cream cone at Cold Stone Creamery!
River City Socastee is a neighborhood style location that sits right off the Intracoastal Waterway. After you're done polishing off your Blackened Grouper Reuben or OMG Burger, you can rent jet skis for a day of fun, racing around on the water! Plus if you're on a boat, you can order your food to go and they'll run it down to the dock for you. Talk about convenient curbside service!
Our River City 73rd Ave is right off Ocean Boulevard and attached to the Sand Dunes Resort. Grab a refreshing River Rita or frozen daiquiri to sip at the outdoor bar while you enjoy your burger, sandwich or fresh salad. This location is right by the beach, so you can walk on down for an afternoon of ocean thrills or building sandcastles after dining with us.
Our River City 21st Ave, located right off Ocean Boulevard, is our oldest location. There's plenty to see and do after dining with us. You're within walking distance of the beach and the heart of Downtown Myrtle Beach – where you can take in the sights on the Myrtle Beach Boardwalk or take to new heights on the Myrtle Beach SkyWheel. If you're looking for shopping – you're only minutes away from Broadway at the Beach, Coastal Grand Mall or The Market Common.
The River City Murrells Inlet is our second oldest location and is the scenic historic district of Murrells Inlet. This spot boasts a casual low country dining experience and is within a short drive of the MarshWalk in Murrells Inlet – where you can enjoy listening to live music and meandering along the waterfront boardwalk, drink in hand.
Wherever you're staying along the Grand Strand – you're guaranteed to be close by Myrtle Beach's favorite burger joint. So grab the family or some friends and get ready to enjoy a fun atmosphere and delicious food at any of our seven River City locations. Because when the weather gets warm – we're all about the burger and outdoor dining!