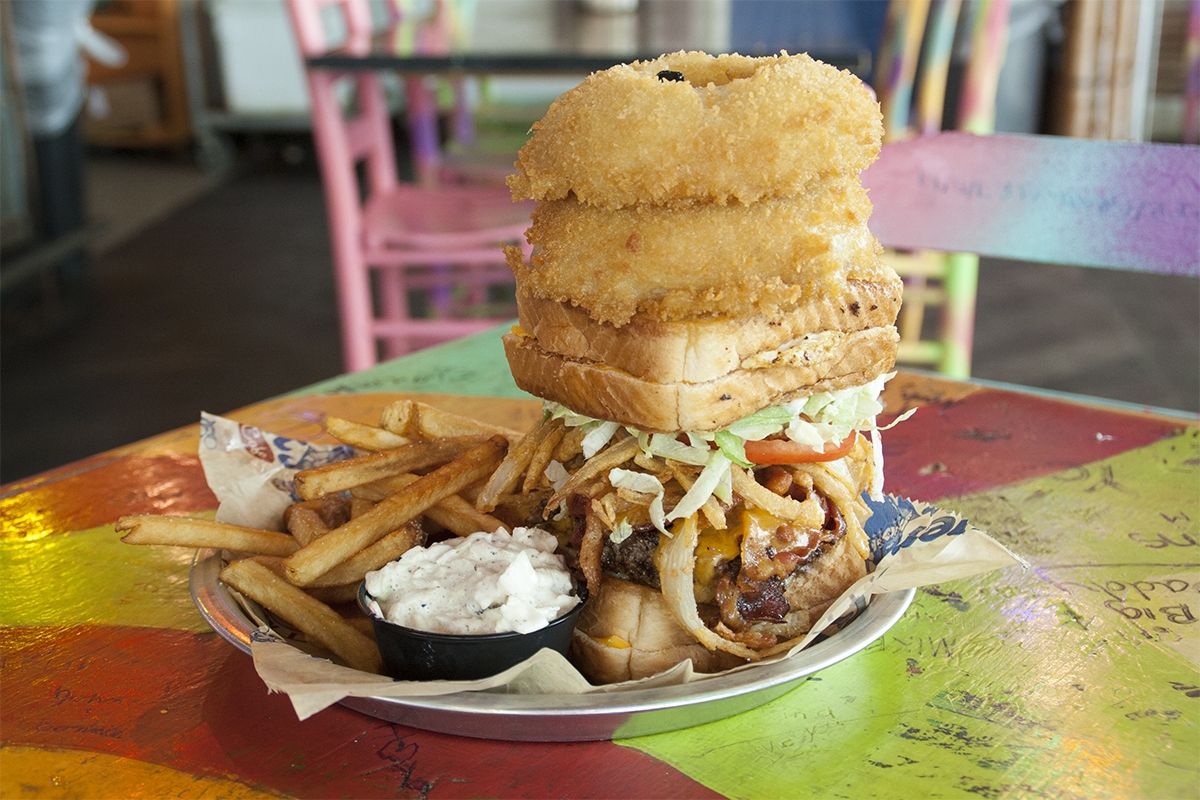 A guest recently left a review that we feel sums up exactly who we are. The guest simply stated that we are "Nothing fancy. Just good sandwiches and friendly staff." Sure, we are an eclectic atmosphere that is very different than anything else you find in Myrtle Beach, but our focus is based on one thing: Guest Satisfaction. Because our focus has always been to deliver on our promise of providing the perfect dining experience to every guest, every day, we spend more time focusing on what matters.
River City Cafe has a large menu offering tremendous variety, but it all comes back to an important point; our ability to deliver high quality burgers in a family friendly environment isn't an accident. We have been practicing and developing our offerings for decades. It took us more than 5 years to develop our special blend of meat that we use in our burgers. That level of dedication is important to us and indicative of our approach to every decision we make.
Sure there are new restaurants that focus on "what's new" or insist on emphasizing that they are on the front line of the "next big thing", but at River City Cafe we will always ensure that we deliver on great food and great experiences. You could even say we are so ahead of the trends that other restaurants are just now catching up to us. Our burgers have always focused on the right blend, the right portion, the right bun, and the right toppings.
Even our simple approach to table coverings is a well thought out approach. We insist on being a family friendly restaurant and what better way to deliver than providing an entire table size coloring page for our guests of all ages!
If the coloring isn't enough, our decor will absolutely generate some talking points for you and your family! Make a game out of trying to find the most states represented by license plates on the walls, or use the letters to work through the alphabet while you wait on your meal.
Of course, the guest also hit on another very important point. We strive to ensure that our guest service is just as exceptional as your meal. Friendly servers that are knowledgeable about our menu and offerings, can make or break an experience. Our servers, managers and kitchen staff are here to ensure you enjoy your meal and allow you to focus on that all important family time that is so needed in today's busy lifestyles.

So, if you agree with us that "nothing fancy" is rooted in exceptional service, high quality food, and a fun, family friendly environment, then join us for dinner. We are here to serve you.