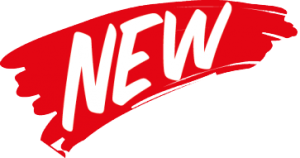 If you haven't been to River City Cafe in a while, it is possible you have not yet noticed we have a few new items on our menu! We are very excited to share all of these items with you. This month we are going to discuss a whole new section of our menu. We are going to introduce you to our Meatloaf Burgers! 
But first let us talk about the differences between the burger, your, our customers, have known and loved for years and our new meatloaf burger. Our traditional burger is the proprietary blend that we spent years perfecting and that our customers love, but we felt it was time to introduce something new to our loyal customers. Our difference with our meatloaf burgers is the same difference between meatloaf and any traditional patty. Meatloaf starts as a blend of finely ground meats but has some additional ingredients such as egg, breadcrumbs, and some spices. While meatloaf is traditionally baked in a pan and served with brown gravy or a brown sugar/ketchup glaze, we patty our meatloaf and cook on the griddle just like our burgers.
That is where normal ends. From there, River City Cafe does what River City Cafe does. We got creative. We created The Lumberjack, The Italian, and The Ranger. 
The Lumberjack takes its influence straight from comfort foods. It invokes the warm feelings of the northern inspirations found in a cabin in the woods. The Lumberjack is a generous portion of meatloaf smothered in brown gravy and pepper jack cheese and topped with fried green beans. This burger is so good; you will be begging for more!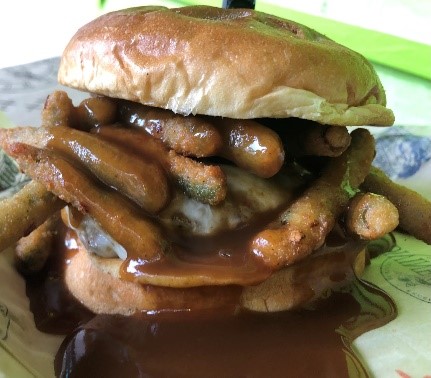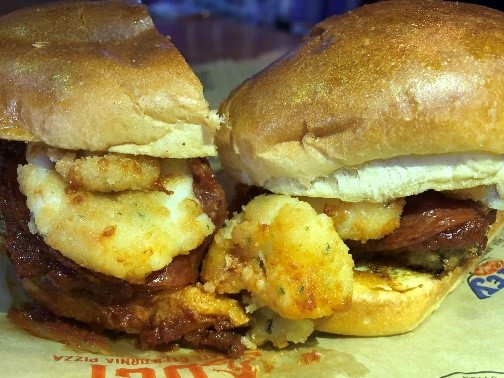 When creating The Italian, we pulled some inspiration from our sister restaurant Ultimate California Pizza, but also the dairy lands of the northern Midwest. The Italian features our featured meatloaf burger and is topped with a large slice of pepperoni, marinara sauce, and garlic cheese curds. It is a fantastic blend of soft, juicy, and flavorful meatloaf combined with a bit of spice from the pepperoni and marinara and finished with a smooth flavor of mozzarella in the cheese curds. We promise you will order this burger more than once.
Our final offering in the new Meatloaf Burger section of our menu is The Ranger. This burger pulls influence from the southwest. Again starting with our mouthwatering meatloaf burger, we topped The Ranger with bacon, cheddar cheese, BBQ sauce, and fried onion strings. This burger has it all. Juicy, tangy, soft, and crunchy. You have to be bold to order this burger, but the reward is worth it!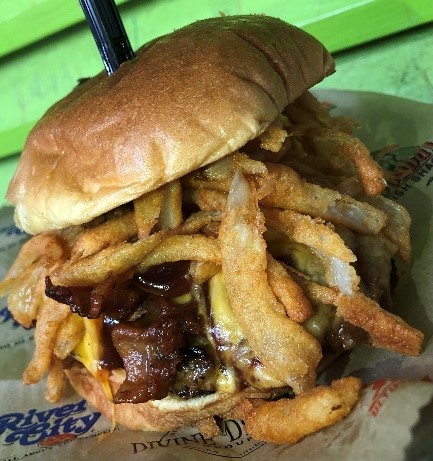 These burgers are big, they are adventurous. But they are a perfect fit for a menu that is as exciting as River City Cafe's menu. The best part, you can make anyone or all of them a platter by adding our signature fries, and coleslaw. Or go wild and order the MASSIVE onion rings to go along with them. However, you decide to enjoy them, we can say for certain, we created something exciting. We took a standard homemade dish and transformed it into a dramatically impressive new offering that will have you saying "This ain't my mama's meatloaf!"
Check out our list of World Famous Burgers here: